In the summer of 2013, the 20-year-old Thomas was loaned to Mallorca by Atletico Madrid. When he introduced himself to his new teammates, he always smiled and said: "My name is Thomas Partei, not fiesta!"
2013年夏天,马德里竞技队将20岁的托马斯租借给马洛卡。当他向新队友介绍自己时,他总是笑着说:"我叫托马斯·帕泰,不是节日!"
This sentence often makes teammates laugh, because in Spanish, fiesta means party. "In the years after that, whenever we met, he would smile and say that." said Jose Luis Oltra, then the head coach of Majorca. However, Thomas's ability to play has left a deeper impression on him.
这句话常常使队友大笑,因为在西班牙语中,节日是指聚会。 "在那之后的几年中,每当我们见面时,他都会笑着说。"当时的马略卡岛主教练何塞·路易斯·奥尔特拉说。但是,托马斯的比赛能力给他留下了更深刻的印象。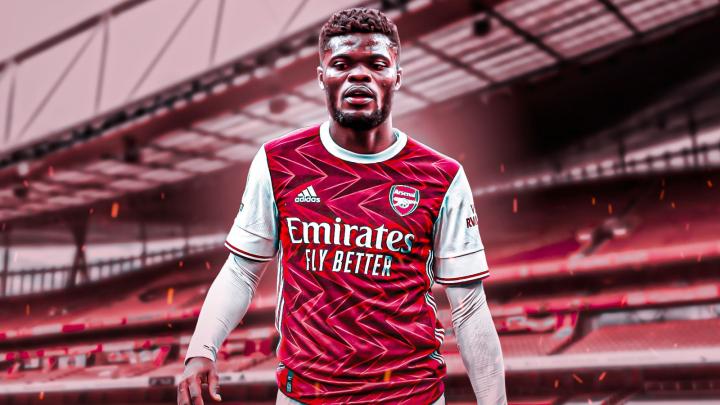 At the time, Thomas, who joined Mallorca on loan, was regarded by many as a midfielder with great potential but still needed time to hone. Thomas spent a year in Mallorca, then was rented out to Almeria, and then returned to Atletico, step by step to become a key player in the coach Diego Simeone lineup.
当时,托马斯(Thomas)通过租借方式加入马洛卡(Mallorca),被许多人视为具有巨大潜力的中场,但仍需要磨练时间。托马斯在马略卡岛待了一年,然后被租给阿尔梅里亚,然后回到马竞,逐步成为教练迭戈·西蒙内阵容中的关键球员。
Today, Thomas has become a member of the Premier League club Arsenal.
今天,托马斯已经成为英超俱乐部阿森纳的成员。
Arteta hopes Thomas can strengthen the team's midfield, and those coaches who are familiar with Thomas believe he can do it.
阿泰塔希望托马斯能够加强球队的中场,而那些熟悉托马斯的教练相信他可以做到。
When Thomas was still young, Atletico Madrid coaches realized his potential. Former Atletico youth training coach Vi-Banos revealed that Thomas participated in a game against Getafe U18 youth team during Atletico's trial training. After the game, he decided to keep Thomas with the team.
托马斯还年轻的时候,马德里竞技队的教练就意识到了他的潜力。前马竞青年训练教练Vi-Banos透露,托马斯在马竞的试训期间参加了一场与赫塔菲U18青年队的比赛。比赛结束后,他决定将托马斯留在队中。
"You can quickly discover that he has more mature skills than players of the same age." Banos said, "First of all, his passing is very accurate and efficient. At the same time, he can run very well, which is very good. Awareness of position selection."
"你很快就会发现他比同龄球员拥有更成熟的技能。"巴诺斯说:"首先,他的传球非常准确和有效。同时,他的跑动也非常好,这非常好。意识到位置选择。"
Earlier, Thomas played for a Ghanaian team called Tema Youth, and his agent José Giménez arranged for him a trial training for Atletico. Thomas was determined to seize that precious opportunity and did not even tell his family before leaving for Madrid.
此前,托马斯曾为加纳的一支名为Tema Youth的球队效力,而他的经纪人何塞·吉米内斯(JoséGiménez)为他安排了马竞的试训。托马斯决心抓住这个宝贵的机会,甚至在离开马德里之前都没有告诉家人。
This was a bold decision, but Thomas never regretted it. Soon after the trial training ended, Thomas signed a contract with Atletico Madrid and quickly grew up in the Youth Training Academy of the Sheet Army. "Atletico Madrid's youth team always has a lot of high-level players." Banos said, "I have been fortunate enough to coach players such as Lucas Hernández and De Gea over the years, but Thomas is different. He has extraordinary potential."
这是一个大胆的决定,但托马斯从不后悔。在训练结束后不久,托马斯与马德里竞技队签定了合同,并很快在单兵青年训练学院长大。 "马德里竞技的青年队总是有很多高亚愽游戏网页水平的球员。"巴诺斯说:"多年来,我很幸运地指亚愽游戏网页导了诸如卢卡斯·埃尔南德斯(LucasHernández)和德·盖亚(De Gea)这样的球员,但托马斯与众不同。他具有非凡亚愽游戏网页的潜力。"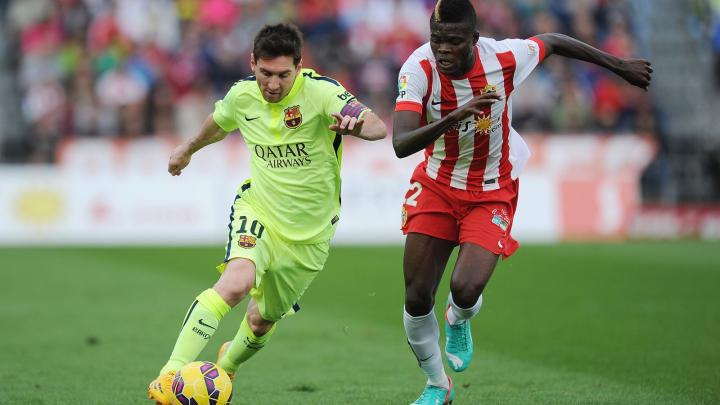 Thomas was quickly promoted to the Atletico Youth A team (U19 youth team), the first team coach Simeone and his assistant Herman Burgos also realized his potential. After Thomas joined Atletico Madrid in his first season, he even took part in a preseason trip to Colombia with the first team.
托马斯很快被晋升为青年A队(U19青年队),一线队教练Simeone和他的助手Herman Burgos也意识到了他的潜力。托马斯在第一个赛季加盟马德里竞技队之后,他甚至还与一线队一起参加了哥伦比亚的季前之旅。
"To them, Thomas is a very attractive player because he has a maturity that does not match his age. He always abides by discipline and is full of respect for other people... I will never forget, in daily training After the end, he would walk forward to shake hands with me, thank me for my guidance and advice to him. In the locker room, he is always a great player."
"对他们来说,托马斯是一位非常有魅力的球员,因为他的成熟年龄与年龄不符。他始终恪守纪律,对他人充满敬意……在每日训练中,我永远不会忘记。他会向前走,与我握手,感谢我对他的指导和建议。在更衣室里,他始终是个出色的球员。"
There is no doubt that these characteristics of Thomas can also attract Arteta, because Arteta attaches great importance to teamwork and collaboration. But for Thomas at the time, due to the fierce competition within the team, it was difficult for him to enter the first team. In the midfield position, Simeone is more inclined to choose experienced Gabi, Thiago and Mario Suarez. Cork and Saúl are also ahead of Thomas.
毫无疑问,托马斯的这些特征也可以吸引阿尔泰塔,因为阿尔泰塔非常重视团队合作和协作。但是对于当时的托马斯来说,由于车队之间的激烈竞争,他很难进入一线队。在中场位置,Simeone更倾向于选择经验丰富的Gabi,Thiago和Mario Suarez。科克和索尔也领先于托马斯。
At the beginning of the 2013-14 season, Thomas joined Mallorca on loan, when the latter had just dropped into the Spanish second division.
在2013-14赛季开始时,托马斯租借加盟马洛卡,当时后者刚刚跌入西班牙乙级联赛。
Although he still lacks game experience (Thomas had previously played in the Spanish third division with Atletico Madrid B), but he quickly gained a foothold in Mallorca and replaced captain Jose Luis Marti in the midfield position. He played 38 games for the team during the season and scored 5 goals.
尽管他仍然缺乏比赛经验(托马斯此前曾在马​​德里竞技B效力于西班牙三级联赛),但他很快在马洛卡站稳了脚跟,并取代了队长何塞·路易斯·马蒂在中场位置。他在本赛季为球队效力38场比赛,打进5球。
"Thomas became an undisputed starter." Oltra recalled. "He worked very hard and showed some good qualities."
"托马斯成为无可争议的首发。"奥尔特拉回忆道。 "他非常努力,表现出一些良好的素质。"
Although Thomas' abilities are beyond doubt, he still has a lot to learn. "Sometimes he throws the ball in dangerous areas of his own half, very close to our central defender. He finds it very difficult to turn around in those areas, and it is not easy to send the pass the first time. Thomas made some mistakes, But we still value him and will let him watch the video of the game. He is open to suggestions and everything we try to teach him."
尽管托马斯的能力毋庸置疑,但他仍有很多东西要学习。 "有时候他会把球扔到自己一半的危险区域,非常靠近我们的中后卫。他发现在这些区域很难转身亚愽游戏网页,而且第一次传球也不容易。托马斯犯了一些错误,但我们仍然珍视他,并允许他观看游戏视频。他乐于接受建议和我们尝试教他的一切。"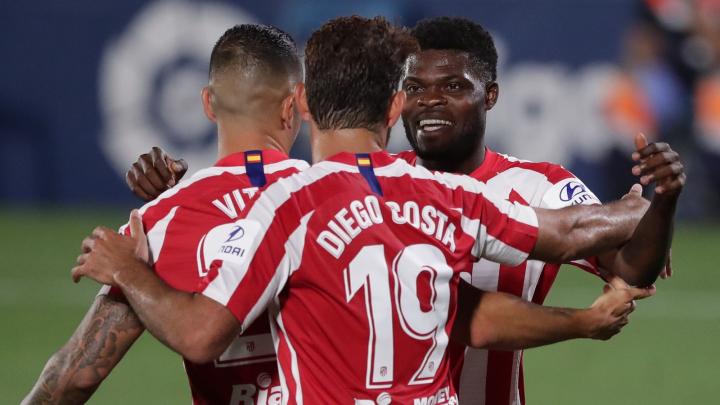 "As a young player who has performed well in all aspects, he is still eager to grow. Thomas is a very professional player, loves football, has a regular life, and always takes good care of himself. These are what he can continue The reason for progress."
"作为一个在各个方面都表现出色的年轻球员,他仍然渴望成长。托马斯是一位非常职业的球员,热爱足球,有规律的生活,并且时刻照顾自己。这就是他可以继续的事业。进步的理由。"
Thomas quickly reduced the number of mistakes while consciously improving his physical fitness. "Today, Thomas's body is very strong, but it was not like that back then." Oltra continued, "He worked hard to improve his physical fitness and endurance, his ability to withstand pressure has also improved, and he can do more things when he has the ball, such as Try a long shot."
托马斯在有意识地提高身体素质的同时迅速减少了犯错的次数。 "今天,托马斯的身体非常结实,但那时候就不一样了。"奥尔特拉继续说:"他努力提高身体素质和耐力,承受压力的能力也得到了提高,并且在发球时可以做更多的事情,例如尝试远射。"
As a midfielder, Thomas has a good scoring ability. "Now he can score 6-7 goals per season on average, which is very rare for a player like him who connects the team's offense and takes on defensive tasks in front of the guard." Banos said.
作为中场,托马斯具有良好的得分能力。 "现在他每个赛季平均可以进球6-7球,对于像他这样的球员来说,这是非常罕见的,他能够将球队的进攻联系起来,并在后卫面前承担防守任务。"巴诺斯说。
During his two seasons with Majorca and Almeria on loan, Thomas has made great progress.
在租借马略卡和阿尔梅里亚的两个赛季中,托马斯取得了长足的进步。
"Thomas is a young man who has a deep understanding of football games. I have arranged for him to play as a front midfielder, midfielder, and even made him a cameo as a central defender." Former Almeria coach Sergi Bajuan was receiving the Spanish "National The newspaper said in an interview.
"托马斯是一个对足球比赛有深刻理解的年轻人。我已经安排他担任前中场,中场,甚至让他成为中后卫。"前阿尔梅里雅教练塞尔吉·巴琼(Sergi Bajuan)正在接受西班牙"国民报"的采访。
Thomas has excellent tactical awareness and can adapt to many different positions, but after returning to Atletico Madrid, he still had to face fierce competition. In two consecutive seasons, Thomas only played 9 La Liga games on behalf of Atletico, and most of the games appeared on the right instead of the center.
托马斯具有出色的战术意识,可以适应许多不同的职位,但是回到马德里竞技队后,他仍然不得不面对激烈的比赛。在连续两个赛季中,托马斯代表马竞只参加了9场西甲比赛,大多数比赛都出现在右侧而不是中锋。
However, Thomas did not want to leave the team because of frustration, but determined to stay at Atletico Madrid to prove himself.
然而,托马斯不想因为沮丧而离开球队,而是决定留在马德里竞技俱乐部证明自己。
"Thomas has a lot of good people around him. For example, Thomas' agent will always provide good advice, and he is willing to wait down to earth for opportunities. Thomas knows that some players are ranked ahead of him, and he can understand. He is a very serious team player." Banos said.
"托马斯周围有很多好人。例如,托马斯的经纪人总是会提供很好的建议,他愿意脚踏实地寻找机会。托马斯知道有些球员排在他前面,他可以理解他是一个非常认真的团队合作者。"巴诺斯说。
For Simeone, Thomas' all-rounder attribute is a valuable asset for the team. But it was not until last season, with Rodri joining Manchester City, that Thomas was finally able to stand on the heels of his favorite midfielder position.
对于Simeone而言,Thomas的全才才能是车队的宝贵财富。但是直到上个赛季,罗德里(Rodri)加盟曼城,托马斯才终于能够站在他最喜欢的中场位置上。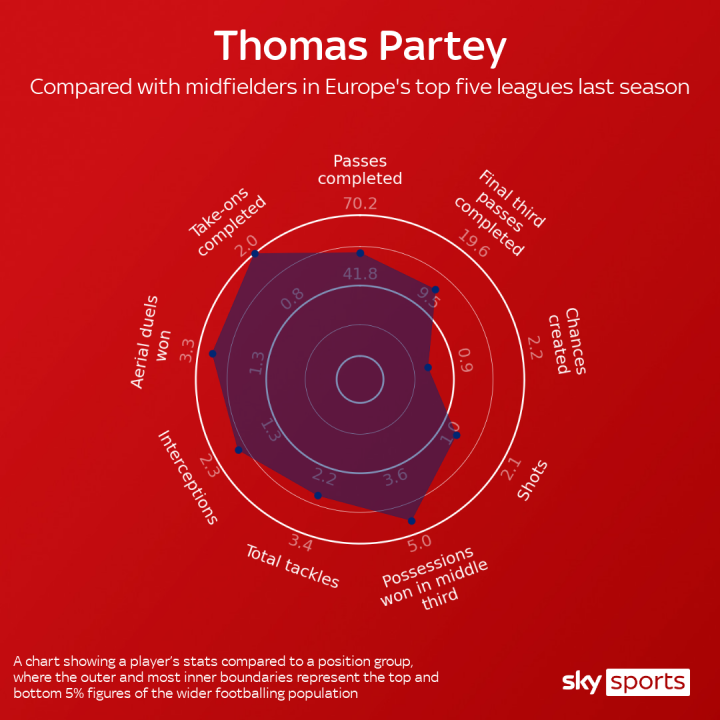 Thomas needs to take on huge defensive responsibilities, but he can still contribute to the team offensively.
托马斯需要承担巨大的防守责任,但他仍然可以在进攻方面为球队做出贡献。
"I think Thomas has made the most progress in the last pass over the years." Banos said, "He is not only a defensive midfielder, he can also run freely on the court and has excellent Scoring ability."
"我认为托马斯在过去的最后几年里取得了最大的进步。"巴诺斯说:"他不仅是一名防守型中场,而且还可以在场上自由奔跑,而且得分能力出色。"
Oltra also said: "He is an omnipotent guy."
奥尔特拉还说:"他是一个万能的人。"
Last season, Thomas showed his all-round ability in the Champions League. In the two rounds of the Champions League quarter-finals against Liverpool, Thomas ranked first in the Atletico Madrid team in tackles, helping the team reach the quarter-finals. At the same time, he is also the Atletico Madrid player who creates opportunities in sports battles and passes the ball to the opponent's three areas the most. In terms of offense, only two Atletico players have completed more shots than him.
上个赛季,托马斯在冠军联赛中展现了他的全方位能力。在对阵利物浦的欧洲冠军联赛四分之一决赛中,托马斯在铲球比赛中在马德里竞技队中排名第一,帮助该队杀入八强。同时,他还是马德里竞技队的球员,他在体育比赛中创造了机会,并将球传给了对手的三个区域。在进攻方面,只有两名马竞球员比他完成更多的投篮。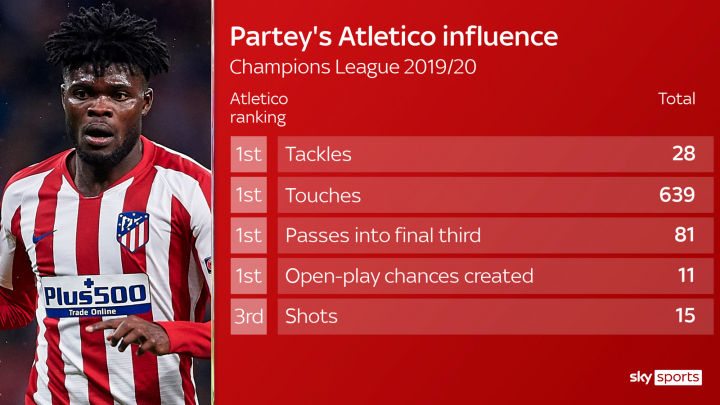 Atletico coach Simeone has a very high evaluation of Thomas. He said last year: "Thomas is an unparalleled player."
马竞教练西蒙内对托马斯的评价很高。他去年说:"托马斯是无与伦比的球员。"
Not long ago, Simeone claimed that Thomas was capable of playing for "the best team in Europe". "Thomas understands his position on the court very well." Simeone said, "He can not only help the team complete the transition from defense to offense, but also can shoot, score, provide assists or deliver key passes for teammates."
不久前,西蒙内声称托马斯有能力为"欧洲最佳球队"效力。 "托马斯非常了解他在球场上的立场。"西蒙内说:"他不仅可亚愽游戏网页以帮助球队完成从防守到进攻的过渡,还可以为队友投篮,得分,提供助攻或关键传球。"
Thomas' teammates felt the same way. The defender Tripier, who joined Atletico Madrid from Tottenham last year, said: "His performance is incredible. He has extraordinary physical fitness and is good at interrupting opponents. Technically speaking, he is almost omnipotent. I think it is not a problem for him to adapt to the Premier League."
托马斯的队友也有同样的感觉。卫冕者特里皮(Tripier)去年从托特纳姆热刺加盟马德里竞技,他说:"他的表现令人难以置信。他身体超凡,擅长打断对手。从技术上来讲,他几乎是万能的。以适应英超联赛。"
Interestingly, Banos had served as a scout for Arsenal, and he was also happy that Thomas joined the Gunners.
有趣的是,巴诺斯曾担任阿森纳的球探,他也很高兴托马斯加盟枪手。
"I often say that considering Thomas' style of play, he is a perfect player for the Bundesliga or the Premier League. He is ready for this and will definitely be able to win in a club like Arsenal."
"我经常说,考虑到托马斯的打法,他是德甲或英超联赛的完美球员。他为此做好了准备,并且肯定能够在阿森纳这样的俱乐部获胜。"